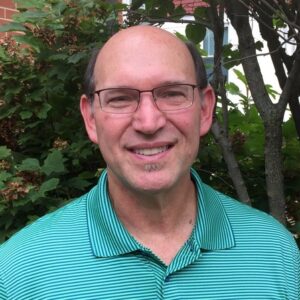 Jeffrey (Jeff) M. LoCaste – Patheway President/Founder
Gordon L. Williams – Patheway Board Chairman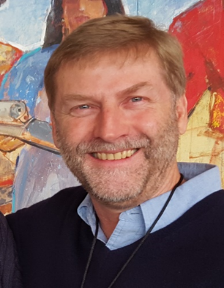 Professional career: Wycliffe Bible Translators member since 1983, assigned to SIL-Senegal in 1986 and held the following roles: linguistic research 1986-1992; SIL-Director 1993-2000; Associate Director for Vision & Partnerships
2001-2005. www.wycliffe.org.
Seed Company (Wycliffe affiliate organization) member since 2006 holding the following roles: Field Coordinator – Far West Africa 2006 – 2011; National Capacity Building Coordinator 2006 – 2011; Asia Area Director 2011 – 2014; Vice President of Field Operations – Asia/Pacific/Eurasia 2014 – present. www.theseedcompany.org.
Education/Degrees: Wheaton College 1977 – BS Geology; University of Florida 1980 – MS Horticulture; University of Wisconsin-Madison 1989 – MA Linguistics Volunteer Work: Elder, Missions Ministry Board member at Woodlands Church Stevens Point, WI
Family: Gordon and his wife Sara live in Stevens Point and their three children are in various United States and Costa Rica
Jim Martin – Patheway Board Secretary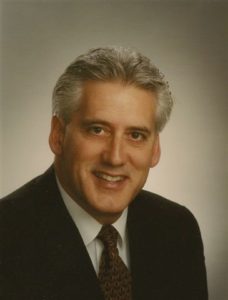 Professional Career: Retired in June of 2013 from Donaldson Company headquartered in Bloomington, MN. His 29-year career with Donaldson Company covered various assignments in Iowa, Wisconsin and Minnesota. Retired as Corporate Director of Operations, overseeing five manufacturing locations in five states including global oversight for special trade secret processes.
Education: Jim has a B.A. Degree in Industrial Arts from the William Penn University; M.A. Degree in Industrial Arts Education from the University of Northern Iowa; A permanent Teaching Certificate for the State of Iowa; Certification in Lean Continuous Improvement from Donaldson Company; Multiple management courses taken through UW-
Madison.
Volunteer Work: Includes serving on the Executive Committee for the Portage County Business Council; Business Council Board of Directors; YMCA Board of Directors; St. Michael's Board of Directors; Chairperson for the St. Michael's Board of Directors; United Way of Portage County; 2003 United Way Campaign Drive Chair; United Way Past Campaign Drive Chair Advisory Committee; Board of Directors for Community Partners; Board of Directors for Ministry Health Care, in Milwaukee; Interfaith Food Pantry Board of Directors and Capital Campaign Drive Chair; St. Paul's United Methodist Church – Lay Director, Past Chair of the 2015 Vision Team and current Co-Chair of the trategic Implementation Team; The Fox Valley Walk to Emmaus Past Lay Director for 2013.
Family: Jim and his wife Cathy currently live in Stevens Point, WI.
Terence G. Schott – Patheway Board Treasurer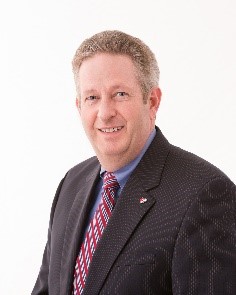 Professional Career: 2016 to Current: Thrivent Financial, Stevens Point, WI: Financial Representative Assist clients in identifying financial needs and opportunities for financial protection and forward financial strategies for future
growth.
2010 to 2015 Investors Community Bank, Stevens Point, WI: Regional President Central Wisconsin. RESPONSIBILITIES: Raised $4MM in capital for the start-up of the Stevens Point office. Grew office from start-up to $98MM in assets. Active in managing staff, building office brand and growing both assets and liabilities in new location. Previous banking experience includes: 2008 – 2010 Lighthouse Bank, Stevens Point, WI: start-up bank with negotiated buy-out; 2004 – 2008 Associated Bank, Stevens Point, WI: Regional President – oversee staff of 22 Employees and significantly growing commercial deposits and loans; 1993-2004 US Bank f/k/a Firstar Bank, Wausau, WI: Agricultural and Commercial Banker Significantly growing farm and dairy loans; 1982-1993 Farm Credit Services, Nevada, IA; Boone, IA; Perry, IA and Newton, IA: Agricultural Senior Lender. Top Producer in 1992.
Education: B.S. Agricultural Business and Farm Operation. Minor in Finance; Iowa State
University, Ames, IA
Volunteer Work: Active in many fund-raising efforts in our community including leading our churches two building campaigns (Woodlands Church) and fund raising for Junior Achievement and the Salvation Army of Stevens Point, WI.
Family: Terry and his wife Nancy live in Stevens Point, WI and their four children are in various United States.