Patheway Ministries is a ministry of Jeff LoCaste. A short summary of Jeff's background:
Jeff has a combined for-profit corporate sector as well as the non-profit ministry sector leadership experience of over 3 decades.
Jeff has served as interim or permanent paid staff on 19 churches in various capacities in multiple denominations (EFCA, CBA, SBC, CMA, NAB, Converge).
Jeff has coached and consulted church leaders and their teams in 12 churches.
Jeff has trained dozens of pastors in different aspects of ministry for the EFCA and for IPM.
Jeff has ministered in various regions of the U.S. and Canada (TX, PA, WI, CA, MN, IL, MN, SD, ND, Manitoba)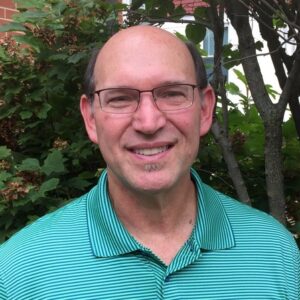 Like some of you, I enjoyed living overseas for several years. My cross-cultural experiences happened during my early childhood…almost 10 years abroad between Cucuta, Colombia and Tripoli, and Libya. It was during those years that I came to love learning about other people, other cultures, and just being all-around curious.
Though born in Lafayette, Louisiana, we left there when I was about 2 years old, so my first recollections of life were living in Cucuta. I remember my mom and dad teaching our family Spanish at home and later starting my public education at the all-Spanish speaking Gimnasio Domingo Savio. For fun our family would take day trips to swim in the Rio Zulia River and explore forested mountainsides.
After a brief return to Louisiana, our family moved to Tripoli, Libya. There I continued elementary school (failed miserably at learning Arabic) but was enthralled with snorkeling in the crystal-clear Mediterranean Sea. I came to faith at a mission church and was baptized in that beautiful sea. Later, our family was evacuated out of Tripoli due to the 6-Day War. We returned to Tripoli remaining there under Martial Law until there were no schooling opportunities for us children and no working opportunities for our parents.
Moving back to the U.S. around Junior High, our family lived in Texas where I came to love sports (especially football). I went on to be an NCAA Division I scholarship player on a nationally ranked team (under Coach Hayden Fry) at North Texas State University. I also met my future wife (Kim) while at NTSU.
I went on to get my B.S. in Petroleum Engineering from Texas A&M, married Kim and we moved to California where I worked for Chevron in both drilling and production. Later I shifted into Environmental Engineering as a consultant working on air emission projects and emergency response plans for ARCO. I also squeezed in a year of project management at a small construction company building and remodeling high-end homes in Bel Aire and Brentwood, CA.
It was during those 10 years in California that I was discipled by another engineer attending our church who was working at IBM. He and his wife invited me and Kim to help with evangelism in newly planted denominational churches in San Diego. The four of us did evangelism on the weekends as we planned our own future endeavor in that highly unchurched area.
Due to a tragedy in their family, our church start-up was delayed and I went on to get my ThM at Dallas Theological Seminary. Over the next 8 years, I served as an Associate Pastor in two large churches – one in Pennsylvania and one in Wisconsin.
Desiring to move into a Lead Pastor role, I started getting that experience by serving as an Intentional Interim Pastor, as well as consulting and coaching other churches out of their crises and into healthy growth. Serving these and previous churches (ranging from 100 to over 2000 in attendance), I have worked in the Mid-Atlantic, Midwest, Northern Plains and Canada for the last 22 years.
In summary, having worked in the for-profit corporate sector, as well as the non-profit ministry sector for combined leadership experience of over 3 decades – the Lord, others, and my own conscience have convinced me that:
My love for Jesus and the churches He raises up is unrelenting and resilient!
The nature of these churches is that they are interdependent, thus needing to share as well as receive from leaders and congregants of other churches.
I am spiritually, geographically, and organizationally adventurous – being drawn to a diversity of churches, in divergent locations, having a breadth of conditions ranging from healthy and growing to being in crisis.
My passion is for prayerfully and financially partnering with others to come alongside under-resourced churches in order to provide them the needed spiritual and organizational leadership they could not otherwise receive.